We are excited to share profile interviews with some of this year's AIGA DEC Conference presenters. In this month's edition we share a brief profile of design educator Rob McConnell. At the 2019 AIGA DEC Conference, he presented his paper called Encouraging Multiculturalism. In his abstract he states, "As design educators the way we frame a prompt, define a project, or even the examples we give all impact the scope and direction of student work. Our presentation explores some of the ways we frame our projects to help encourage multiculturalism and multilingualism in our students' work. Multicultural design is not just using two or more languages in the typography but ways that our students can design combining and balancing two or more visual languages as well. We've found this practice brings several benefits to our curriculum. Students become more adept at balancing more complex hierarchy while they learn how to blend and unify two or more distinct styles. It encourages deeper design thinking as they evaluate their design choices to ensure that they are relevant and respectful in the context of other cultures and not just decoration. For our growing percentage of international students it allows them the chance to incorporate their own cultures into their work using classic Western and European methods. It allows the rest of our students the chance to expand their own viewpoints outside of their own culture and find ways to apply it to their work while remaining cognizant and respectful of where it comes from. If we as designers and design educators really believe design should be inclusive, we need to create projects that allow students the opportunity to explore what a multilingual design can and should be."
Where do you think design education going?
I think it's going to decentralize. For example, in classes, maybe I don't teach students how to use AfterEffects, but I show them tutorials and resources where they can learn what they need to know. I think that's going to happen even more down the line. The standard university system needs to adapt or change otherwise it's going to get left behind. People don't want to learn passively sitting in a lecture anymore. They want to learn from whatever source they want whenever and wherever is convenient. So, what do we as educators do to still remain relevant? What can we offer them with all these opportunities? I think more than anything, it's giving them space, time, guiding them and providing them access to resources and feedback.
How do you continue to grow as a design educator?
I think conferences obviously are very helpful because it's a big sharing of ideas, but even when you don't have the access to conferences, there's still a lot of resources online that you can look at, read and learn about what other people are doing in design or other fields. Don't limit yourself to one area. Let's say I'm teaching something in graphic design, I can learn about music and composition and the way musicians approach their creative process that will somehow make me look at the way I design differently. Or even as an educator, you can learn quite a bit by going to someone else's classroom, as weird as that might sound. I learned a lot about how to run a critique from a Music class I went to and learned a lot about how to run a classroom discussion in an English class. I find inspiration seeing how other professors teach in different disciplines, then try and wrap my mind around how I could apply that in my own work.
You mentioned a lot of resources that inspire you. Can you mention any resources that help you as an educator?
As an educator, the stuff the DEC puts out is super useful. I go to that all the time, especially to think about design education, where it should be or where it's going. For motion graphics, I use Art of the Title a lot, it's interviews, and behind the scenes and process, which is so useful to see. A super useful book that we read in Web Design is from On Web Typography, from A List Apart.

What was the moment you decided to be a design educator?
I think I probably came to this backwards compared to most people, in that I was an educator before I was a designer. In undergrad, I studied Technology & Engineering Education and I taught web design, graphic design, pre-engineering and robotics courses in high school. I knew I wanted to be an educator, before I knew exactly what I wanted to teach. I think I started in graphic design because those were my favorite types of courses growing up, and that's what I was drawn towards. Based on the way those classes are structured, I think graphic design or design education is way ahead of other educational formats, especially at the university level, because of the Bauhaus, courses structured around projects rather than a lecture followed by an exam. I liked this way of teaching. I liked the content area, and I guess that's how I came to graphic design education. My practice as a designer reflects these priorities. I will try things that I'm going to give my students before I give it to them in a class.
You do the projects you assign beforehand?
Yes. Especially if it's something that I've never taught. We press printed with Lego tiles but I didn't know if it was going to work beforehand, so I tried it out. I explore and figure out which examples to use, and try to find the right balance between too little and too much freedom. Then I can tell my students, "You can do this, or make that," or I might ask myself, "How much of a typeface can I design in a week." Asking questions like, "How many letters can I reasonably get to? What kind of things can I think about in that timeframe? Then I can determine whether students will get something beneficial out of this, or if it wasn't enough time to get anything more. For example, in my design principles class, I teach about rules and randomness and setting up a design system, working through it and giving up control in your process. I asked myself, "What kind of project can I do that will achieve these goals?" I'll try it out and run through it a bunch of times and then I'll give it to my students. I don't know if it's my professional practice because no one pays me for it, but it's where my creative work is or the work that I do on my own. A lot of it comes because I'm thinking about these projects in the context of my courses and my students.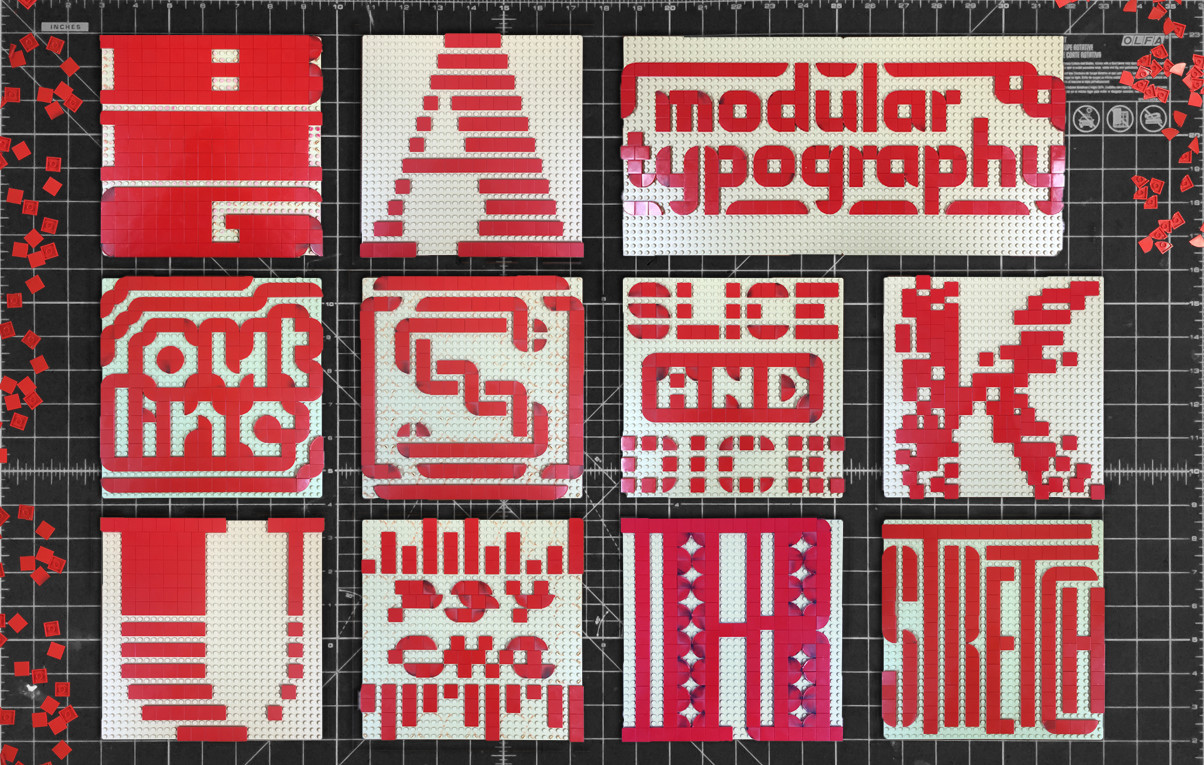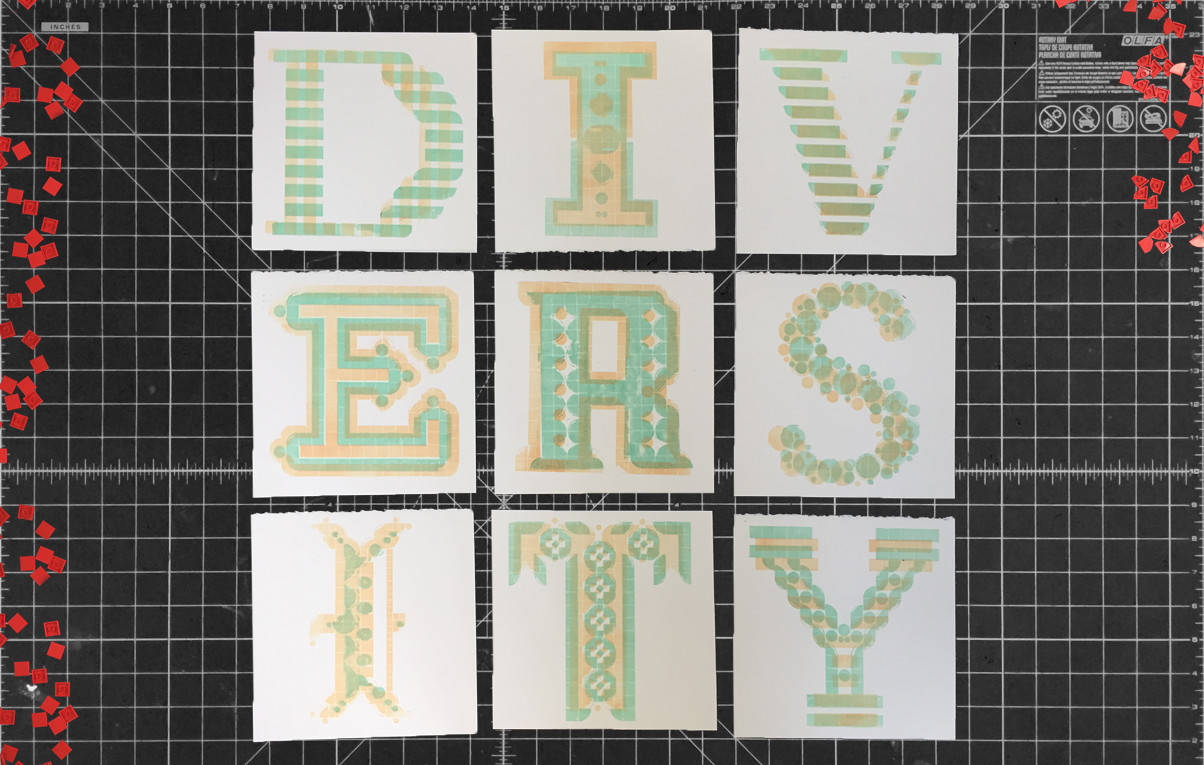 When you assign something that you have done, how many times do you get surprised or not because of the outcome?
Every time. You come at it from your perspective and you say these are some of things to consider. I don't want to give them the answer but I do say here's a framework — go do something. I hope that they go a similar path, but sometimes they go way off the rails in a different direction. I think that's not what I wanted to teach you, but it works and that's still really interesting. Then the next semester I could change the rules a little bit or maybe I will embrace their designs and say this is a better direction.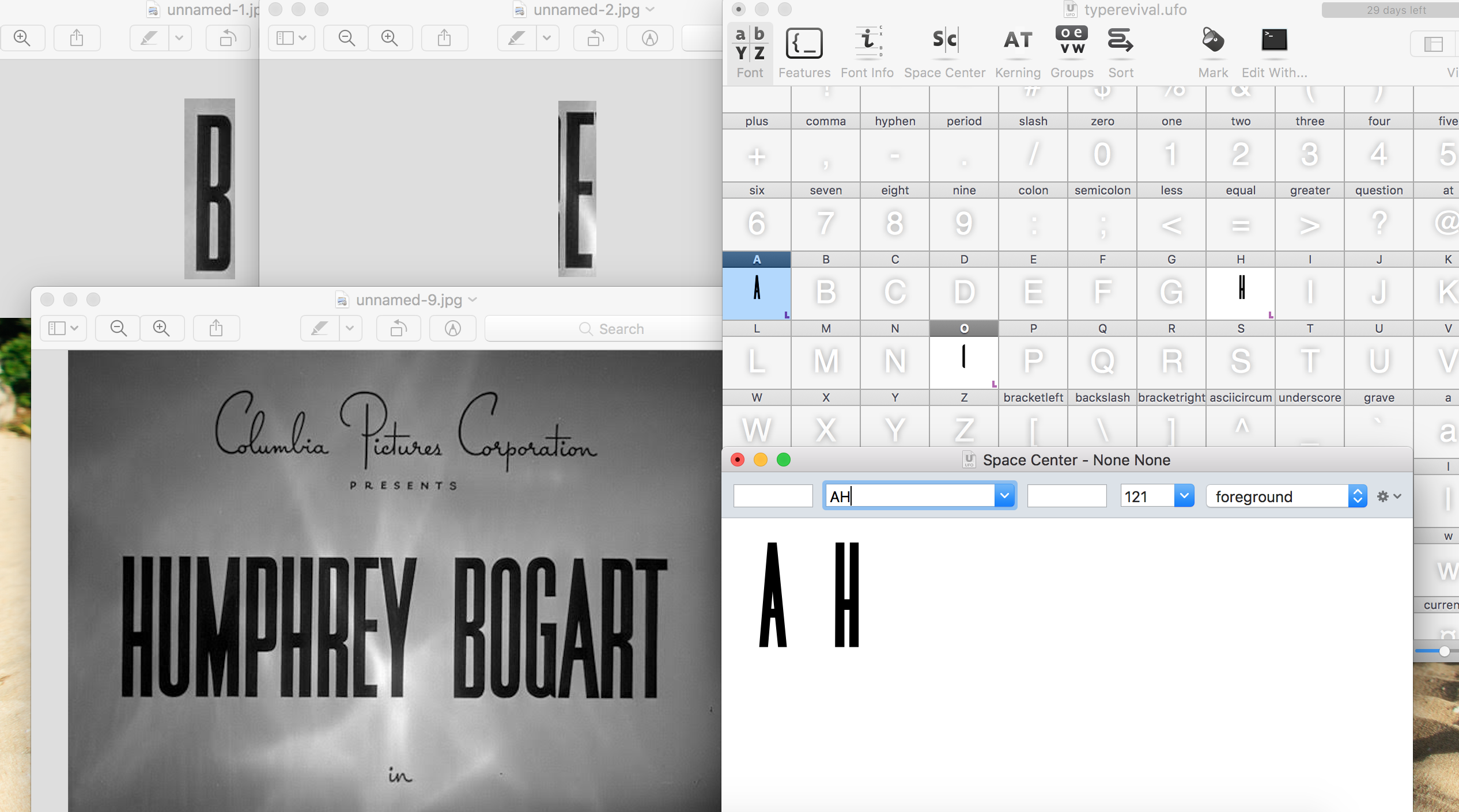 For my typography class, for the first project that they do, I want them to take a close look at letters, see how they work, see how they don't work. I had three weeks to try and help my students understand what makes a typeface, what the distinguishing characteristics are and help them differentiate between quality letters from the rest. When I first started this project we made typefaces. The first couple of times my students did the project they worked in groups to design a full typeface. I noticed some students would get good at serifs, or others with curves, but few would experiment with the full range. I also noticed most students are drawn towards display or more radical designs. I decided I wanted them to explore more than one typestyle, a serif and a sans. With the time limits on the project that would give them a week or two. So then we started doing these proof of concept type revivals. HAMBURGEFONTSIV, which is usually the first 15 letters a type designer will do when doing a typeface. I gave myself a weekly challenge to create a new typeface with at least these 15 letters in them. (hamburgefonts.com) I found you learn a lot and you're going through these initial decisions and then you hit a wall or a plateau where you're just trudging through all the details for years before a typeface release. Now my students do these 15 letter revivals of classic typefaces, and the project is better, but there's still room for improvement. As they've pushed the bounds of the project, I've continually refined it down until the projects hit the outcomes without sucking all the freedom and excitement from the process.
Rob McConnell is an educator, designer, and eternal student. He currently teaches in the Graphic Design Program at Brigham Young University–Hawaii. There he teaches Design Principles, Typography, Web Design, Screenprinting, Motion Graphics, and Senior Thesis. He is a graduate of the Maryland Institute College of Art with a Masters of Fine Arts degree in Graphic Design. His professional practice and research focuses on type design, screen printing, and ways to improve his own pedagogy. Any extra spare time is spent in the ocean, or with his wife and two boys.
This interview was led by AIGA DEC Steering Committee member Natacha Poggio, Assistant Professor of Graphic Design at the University of Houston – Downtown. The text was transcribed by Graham McClanahan and edited by Kelly Walters.