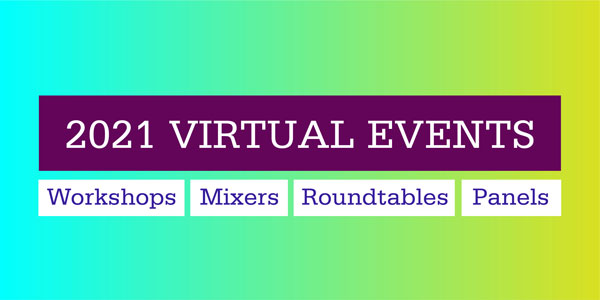 The DEC offers virtual events each month for design educators, including workshops, roundtable discussions, panels and mixers. All DEC virtual events are free and open to all. If you have suggestions for future programming, let us know!
---
Upcoming Virtual Events
Back to School Mixer
Friday, Aug. 27
4:00 p.m. EDT
Zoom link

Whether you're back in the classroom or still virtual, the start of the school year can be crazy! Join us as we unwind after our first (or for some second) week of school to connect, laugh, and possibly commiserate a little after a week well worked.
SAVE THE DATE
Managing Multiple Roles: Design Educators in Administration
Roundtable Discussion
Friday, Sept. 10
4:00 p.m. EDT

More and more design educators are being appointed to roles in administration and we are willingly taking on additional responsibilities to lead at a level beyond the classroom. Join Kaleena Sales, Associate Professor and Chairperson, Tennessee State University, and Rebecca Tegtmeyer, Associate Professor and Associate Chairperson, Michigan State University for a discussion and debrief on entering leadership as well as managing the task load. 
---
Virtual Event Recordings