As many know, the DEC was incredibly proud to launch Dialectic, the new scholarly journal for thought leadership, education and practice in visible communication design. You can purchase Dialectic online via Amazon (the publications are beautifully designed and worth having), and see all the content online via Michigan Publishing. Please enjoy this week's featured article!
An visually dominant piece that was published in Dialectic Volume I, Issue 2, (Fall 2017) in our "Visual Narratives" category:
"Virtual Essay: This is How You Become Number One: Some Very Helpful Thoughts and Drawings"
By Alex Egner
Western Washington University, Bellingham, WA, USA
Like every red-blooded American with a WiFi connection, I feel entitled (and possibly even obligated) to share my opinions, stream-of-consciousness style, with the world. But, unlike some of my fellow Americans,[a] I try to be judicious. My career—first as an art director with a global ad agency and now as a graphic design educator—has made me keenly aware of target audiences. If I feel inclined to post a vitriolic screed on Facebook, I must first consider how it will affect those it reaches.
My social media network cuts across a diverse swath of people: high school classmates from my hometown in suburban north Texas; aunts, uncles, and cousins in rural Kansas; friends from graduate school; colleagues in academia; the parents of my son's soccer[b] teammates. The list goes on. To paraphrase a classic Seinfeld television episode, Facebook is the place where all my worlds collide[1]
Individually, I can talk to almost anyone from among this diverse array of people and find some kind of common ground, even if only by sticking to uncontroversial topics like the weather or the likeability of Tom Hanks. When speaking face to face with another human being, I intuitively tailor my message to that particular person. But when using social media, I'm unable to do this, as the platform operates as an indiscriminate bullhorn: the same message, absent of nuance, gets blasted to everyone. This makes it tricky when you feel inclined to publish an opinion that will upset approximately 46.1 % of the American population.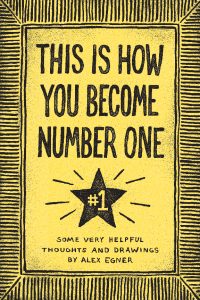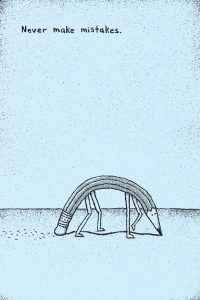 "Dialectic, this journal, aspires to fulfill the dual role of provocateur and standard bearer. It seeks to occupy a place where the status quo is always in question, and to provide a forum where asking "why?" will be more fundamental and vital than asking "how?" or "what?" It will value the inquisitive and the analytical over the merely descriptive, and will foster a setting within which rigorous examination and interrogation are guided by high standards of analysis and reasoning. Dialectic will be an open access gathering place for those who wish to critically and thoughtfully propose, question, and argue about the ideas, systems and processes central to the nature of design education and practice."