This is an edited excerpt from a talk entitled "Retooling Graphic Design Assignments: Building the Framework for a Sustainable Future" given Wednesday, June 15, 2016 at the AIGA Nuts+Bolts Conference in Bowling Green, Ohio by Eric Benson, Associate Professor, (University of Illinois); Yvette Perullo, Assistant Professor, (MassArt + Lead Designer, Bartlett Interactive); and Brooke Scherer, Associate Professor (The University of Tampa).
A sustainable design assignment toolkit created for faculty with limited knowledge on the topic
As graphic design educators, we currently possess many of the tools necessary to help build the framework for a more sustainable future. By encouraging (in the classroom) a culture of care and ethical practice, we can bring to light the effect design solutions have over time on ourselves and the planet. But how do we go about shaping this change? How do we resonate such a dire call-to-action within our students? What are the best ways of teaching sustainable design in the classroom?
Despite our own involvement in this effort, fellow faculty may not feel comfortable adding a sustainability component into their classroom based on a lack of experience with the topic. In addition, many of our students may not have had any introduction to the issue in their foundational design courses. Our research into this toolkit was tested by the authors on three occasions over three years in three different higher education classrooms – a Research 1, a teaching university, and a small liberal arts college. In each iteration, we collected student feedback about the successes and pitfalls of the project through quantitative and qualitative surveys to further improve the success of the project going forward.
You can download the sustainable design packaging project toolkit that includes warm-up exercises, readings & videos, and assignments here. (.zip file)
This nuts and bolts sustainability packaging project also includes three tested (and successful) options for a warm-up exercise, contemporary readings and videos, and well-paced assignments and deliverables that will help both the student and educator understand the ecological systems of our world and, in-turn, design more responsibly within them. Based on our findings, the framework has been built for developing an easy-to-implement toolkit for educators to include sustainability into additional common graphic design assignments (web, book, print collateral, mobile, etc.).
Including sustainable design parameters in the classroom does not mean razing any established current course structure. Rather than a rebuild it all, we should consider it a small "home improvement" project. By retooling existing assignments and reframing the way we teach graphic design, instructors can build in sustainability components piece-by-piece in order to elicit student mindfulness towards responsible practice and a sustainable present and future.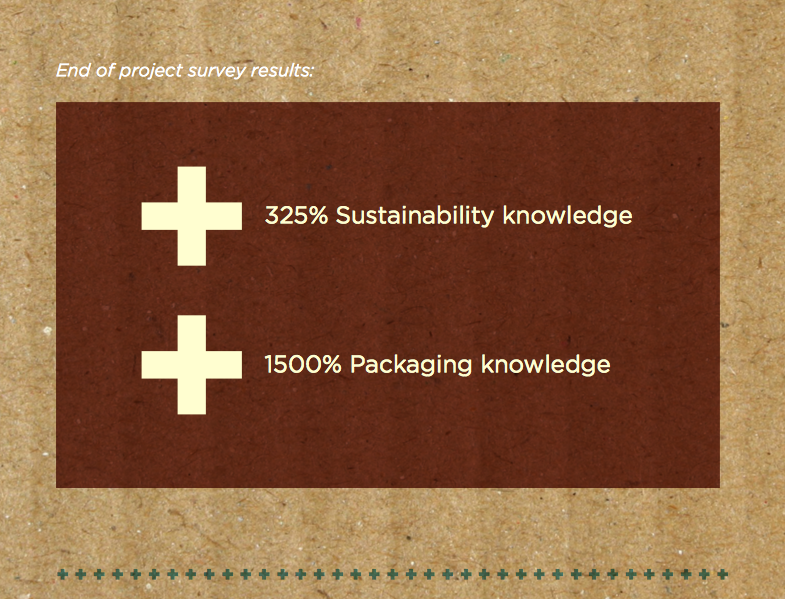 Download the entire detailed conference presentation here. (PDF)