As many know, the DEC was incredibly proud to launch Dialectic, the new scholarly journal for thought leadership, education and practice in visible communication design. You can purchase Dialectic online via Amazon (the publications are beautifully designed and worth having), and see all the content online via Michigan Publishing. Please enjoy this week's featured article!
Dialectic Volume 2, Issue 1 (Summer 2018):
We want to take a moment to remember the incredible Joan Laura Secrest, who gave so much to Dialectic. Without her, it wouldn't have become what it is today.
In Memorium
Joan Laura Secrest
May 25, 1938—March 10, 2018
Scholarly editor par excellence
Cherished member of Dialectic's internal editing team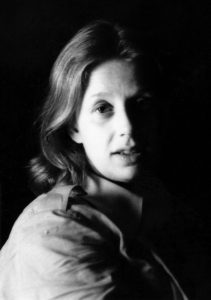 "There's a special place in heaven AND hell for editors — we don't merely straddle the divide so much as we're lashed to it. I'll be thanked and damned eternally for my critical efforts on behalf of all the authors I've worked with over the years …"
"If I had a nickel for every college professor and senior research fellow who couldn't believe their precious scholarly prose needed critical, developmental editing, I'd have enough metal to build my very own goddamned aircraft carrier."
"Dialectic, this journal, aspires to fulfill the dual role of provocateur and standard bearer. It seeks to occupy a place where the status quo is always in question, and to provide a forum where asking "why?" will be more fundamental and vital than asking "how?" or "what?" It will value the inquisitive and the analytical over the merely descriptive, and will foster a setting within which rigorous examination and interrogation are guided by high standards of analysis and reasoning. Dialectic will be an open access gathering place for those who wish to critically and thoughtfully propose, question, and argue about the ideas, systems and processes central to the nature of design education and practice."