Design Education Symposium Nov. 11 & 13
The AIGA National Design Conference and the DEC Educators Symposium will be held virtually Nov. 9-14. View the conference schedule overview. The Design Education Symposia will take place Nov. 11 and 13. See below for the full schedule of DEC sessions. You must be registered for the conference to attend all DEC sessions. Click here to register.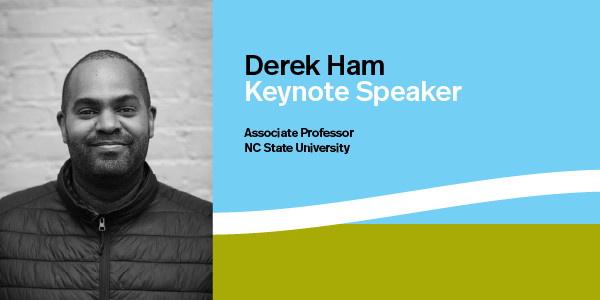 Keynote Speaker: Derek Ham
Join the DEC on Wednesday, Nov. 11 at noon EST as we kick off the Design Education Symposium with keynote speaker Derek Ham, Department Head of Art + Design and Associate Professor at NC State University. Ham's research interest spans the areas of game-based learning, algorithmic thinking, and digital fabrication/making. In his work, he continues to investigate both virtual reality and augmented realty technology to find ways these tools can expand the possibilities of interaction design. He will present a talk entitled "Intentionally Undisciplined."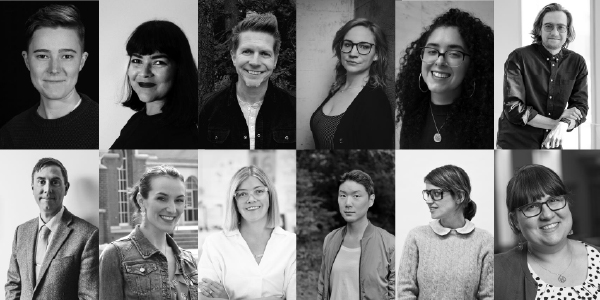 Design Educators Schedule
The Design Educators symposium responds to Bridging Digital and Physical Experiences, one of the AIGA Design Futures. User experiences are no longer just in the physical world but in the digital world as well. How do emerging technologies impact our experiences? Are there ways for digital processes to enhance physical experience? What happens when there is a disconnect between these online and offline environments? The Educators symposia will address these questions and more. Wednesday will feature our keynote speaker, Derek Ham, and the first several paper presentations.
Friday will feature our final paper sessions and will conclude with rapid-fire sessions. Click here to view the symposium abstract book PDF.
Tuesday, Nov. 10 | 10-10:45 a.m. EST
ROUNDTABLE
AIGA DEI (Diversity, Equity and Inclusion)
Gaby Hernández
Wednesday, Nov. 11 | 10-10:45 a.m. EST
ROUNDTABLE
Dialectic
Michael Gibson
Wednesday, Nov. 11 | 12-2:30 p.m. EST
DESIGN EDUCATION SYMPOSIUM
DEC Welcome + Opening Remarks
Intentionally Undisciplined
Keynote Speaker: Derek Ham
Thinking out loud: designing for the tangible intangibility of Voice User Interfaces (VUI)
Liese Zahabi
Projection Mapping: An Introduction to Augmented Reality
Danielle Foushee
Discovering Data using Augmented Reality
Marty Maxwell Lane
Thursday, Nov. 12 | 10-10:45 a.m. EST
ROUNDTABLE
Diversity and Education
Gaby Hernández + Rebecca Tegtmeyer
Friday Nov. 13 | 12-2:30 p.m. EST
DESIGN EDUCATION SYMPOSIUM
Methodologies for Sensory Design: Converting Information to Experience
Renee Walker
Digital design for physical experiences: leveraging current skills for prototyping in extended reality
David Hardy
User Experience Design of Online Physics Education
Eugene Park
Fox Fridays: Low-Risk Experimentation with A-typical Technologies
Jonathan Hanahan
[Dis]embodied Senses: Interaction Beyond the Screen
Tristen Click
The Collaborative Nature of Narrative VR Applications
Abigail Ayers
Reducing Psychological Distance to Climate Change with Virtual Reality
Victoria Gerson
Design of Digital Dissent
Dina Benbrahim
Beyond UX: Designing for Complete Experiences
Dennis Cheatham
Bridging Data and Human-Centered Experiences
Courtney Marchese
DEC Closing Remarks
Saturday, Nov. 14 | 10-10:45 a.m. EST
ROUNDTABLE
Curriculum and Pedagogy for Complex Problems
Meredith Davis + Alberto Rigau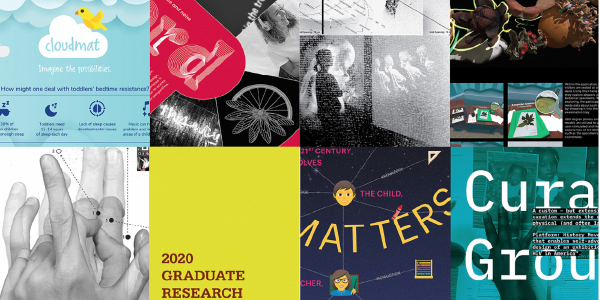 Graduate Research Posters + Visual Essays
For the 2020 Virtual AIGA Design Conference, the Design Educators Community Steering Committee invited graduate students to submit research posters and/or visual essays that address the topic of Bridging Digital and Physical Experiences, which is one of the trends defined in AIGA's Design Futures. These seven posters investigate answers to these questions and speculate possible scenarios. Click here to view the posters.