Head, Heart, Hand conversation: Mentorship Roles of Design Educators
September 22, 2013 / By aigaeducators
10:30 a.m. – 12:15 p.m.
Mentorship Roles of Design Educators
Petrula Vrontikis, Art Center College of Design
A moderated conversation with Petrula Vrontikis
Room 101C, Level One
One of the motivations paramount to educators is mentoring. Terry Irwin, Michael Vanderbyl, Louise Sandhaus, and Eric Heiman will join moderator Petrula Vrontikis to address the life-changing relationships that shaped their careers. The discussion will explore both sides of the experience, as reciprocity is at the heart of mentorship. Attendees will also explore how helping others discover and channel their potential and passion can impact the next generation leaders in design and education.
++++++++++
Presenter Bios: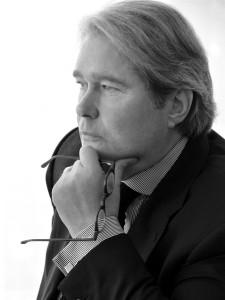 Michael Vanderbyl
Principal, Vanderbyl Design
www.vanderbyl.com/
Michael Vanderbyl has gained international prominence in the design field as a practitioner, educator, critic and advocate. Since being established in San Francisco in 1973, his firm Vanderbyl Design has evolved into a multidisciplinary studio with expertise in identity, print and digital communications, interiors, showrooms, retail spaces, signage, textiles, fashion apparel, packaging, furniture and product design. Michael received a Bachelor of Fine Arts degree in Graphic Design from the California College of Arts & Crafts in 1968, where he taught and held the position of Dean of Design for over thirty years. In 1987 Michael was elected a member of the Alliance Graphique Internationale (AGI). In addition to serving three terms on the Board of Directors of the National AIGA, he presided as President for the 2003-2005 term; he has also served on the AIGA Education Committee and was a founding member of the AIGA San Francisco Chapter. Michael has been honored with the Gold Medal award from AIGA.
++++++++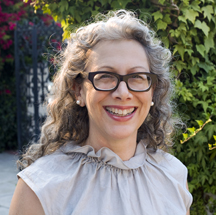 Louise Sandhaus
Faculty, California Institute of the Arts (CalArts)
URL: www.lsd-studio.net
Louise Sandhaus is the former Director and current faculty in the Graphic Design Program at California Institute of the Arts (CalArts). Her upcoming book on the most ecstatic and emphatic California graphic design, Earthquakes, Mudslides, Fires and Riots: California and Graphic Design 1936-1986, will be published next fall by Metropolis/Artbooks D.A.P.
Louise recently completed her term on the AIGA national board and as Chair of the AIGA Design Educators Community steering committee. An AIGA Los Angeles Fellow, she received an MFA in Graphic Design from California Institute of the Arts and a Graduate Laureate from the Jan Van Eyck Akademie in The Netherlands.
+++++++++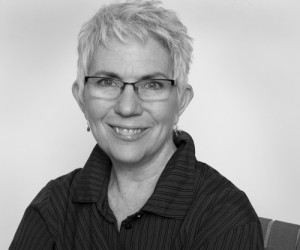 Terry Irwin
Professor & Head of the School of Design, Carnegie Mellon University
http://design.cmu.edu/people/faculty/terry-irwin#profile-main
Terry Irwin is a Professor and Head of the School of Design at Carnegie Mellon University. She has been teaching at the University level since 1986 and has held faculty positions at Otis Parsons, Los Angeles, California College of the Arts, San Francisco and The University of Dundee, Scotland.
Terry was a founding partner of the San Francisco office of the international design firm, MetaDesign where she served as Creative Director from 1992 – 2001. In 2003 Terry moved to Devon, England to do a Masters Degree in Holistic Science at Schumacher College, an international center for ecological studies and joined the faculty there in 2004. From 2007 – 2012 she was engaged in PhD research at the University of Dundee, Scotland. Terry holds an MFA in Design from the Allgemeine Kunstgewerbeschule in Basel, Switzerland.
++++++++++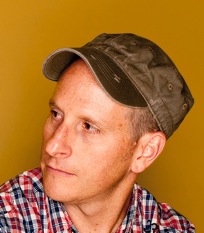 Eric Heiman
Principal, Volume Inc. / Associate Professor of Design, California College of the Arts
URL: www.volumesf.com
Eric Heiman is a designer, educator, intermittent writer, occasional ad-hoc curator, and (if prodded enough) will come out of DJ retirement to spin some old school hip-hop at your party. He is co-principal and creative director of Volume Inc., founded at the dawn of the new millennium with Adam Brodsley. Volume's work has been featured, published, exhibited, and honored by publications, museums and professional organizations all around the world. Eric's writing has been featured in such publications as Eye, Emigré, AIGA's Voice, and he is a contributing writer for the SFMOMA's culture blog, Open Space. He also warps young minds as an Associate Professor of Design at the California College of the Arts.
View the full Design Educators Conference schedule