AIGA Design Educators Conference 2012 Geographics: Design, Education, and the Transnational Terrain
June 5, 2012 / By AIGA EDUCATOR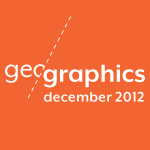 Thursday, December 13–Saturday, December 15, 2012
The East-West Center and the University of Hawai'i at Mānoa
Honolulu, Hawai'i
Presenting Sponsor: Adobe
For many design educators working in different parts of the world today, design practice is taking place in what may be called a transnational context. The boundaries that define the field of higher education have become increasingly fluid, and professors, students, programs, and curricula are moving back and forth between distant regions of the world as never before. The design projects, research, and institutions that result retain a unique cultural complexity because they promote meanings and values that often transcend the cultures and boundaries of the nations within which they originate.
The conference Geographics: Design, Education, and the Transnational Terrain will provide international design educators the opportunity to share examples of design projects and programs that have been implemented within a transnational context, while allowing others to present theoretical or reflective positions about what it means to design within a transnational context today. The conference will also be open to presentations from practitioners who design within transnational contexts and who view design as a strategic framework for intercultural collaboration and intersection. The conference will use the term "transnational" to describe the ways in which designs moves through a wide range of contemporary and historical geographic contexts, including the movement of design between multiple nations and other geopolitical entities; the movement of design between peoples who define themselves as belonging to different geopolitical entities, regardless of their location or national affiliation; and the movement of design against the constraints of any particular national, international, or global geographic construct.
By examining the movement of design projects, ideas, and institutions throughout a wide variety of global contexts, we hope to stimulate discussion around some of the following questions: How do graphic design practices and products take shape within a given transnational context, and consequently give shape to it? How is this context revealed in the design products we make as well as the ideas and values that fortify such products? How do graphic designers explore, support, and reinforce notions of multi-national cultural identity that move beyond nationality and universality within their contemporary practice? How are design educators working to establish new connections or to facilitate existing connections between different global regions and peoples? How can design educators formulate research objectives that better respond to their own transnational contexts—ones that respond to the specificity of cultures and yet reach beyond the commodification of cultural difference?
Visit the conference site for more details about speakers, programming and travel.